Mercedes Benz, Rolls Royce, Bentley, and Cadillac are just a few of the frequently seen luxury vehicles in the Luxx Miami fleet. Not to mention the Ferrari, Lamborghini, and McLaren supercars. But the Luxx Miami simply has no bounds. We transfer from the land to the sea to establish the Miami Yacht Charter.
The service's main goal is to transport sea enthusiasts who want to board and experience Miami's salty wind on their cheeks while also living in the lap of luxury. Your view while you go in one of our boats will be the infinite turquoise blue waters of Miami, which form a lovely horizon that meets the sky.
THE BARGAIN BOATS OF YOUR DREAMS
Our fleet includes several magnificent yachts that can take you on a well-planned tour of the wide Miami seas.
Our Pardo 50 yacht hire can seat up to 12 persons, including the captain and first mate, if you wish to travel in style and comfort. Can you picture the joy you'll have on a boat ride with nine of your friends?
Meanwhile, a fan of minimalist style who adores white, black, and various colors of brown will be drawn to the Pardo 43 yacht charter. You may enjoy the vista while taking in the Miami sun's rays on the open yacht. Again, you can bring along eleven more of your buddies for this adventure. Our captain and first mate, who are in charge of operating the helm, make sure that you have fun and are safe.
The VanDutch 55 yacht charter will welcome you with its blue and white exterior, mimicking the color of the water and the sky, if the color of the sea is what you are looking for.
Each of these yacht charters has a cabin below it that can accommodate a different number of people, so whether you want to take a nap after a long day of activities or just move the party indoors, we've got you covered. Enjoy the state-of-the-art interior, the hot and cold shower, and unwind on your soft bed as the waves gently rock you.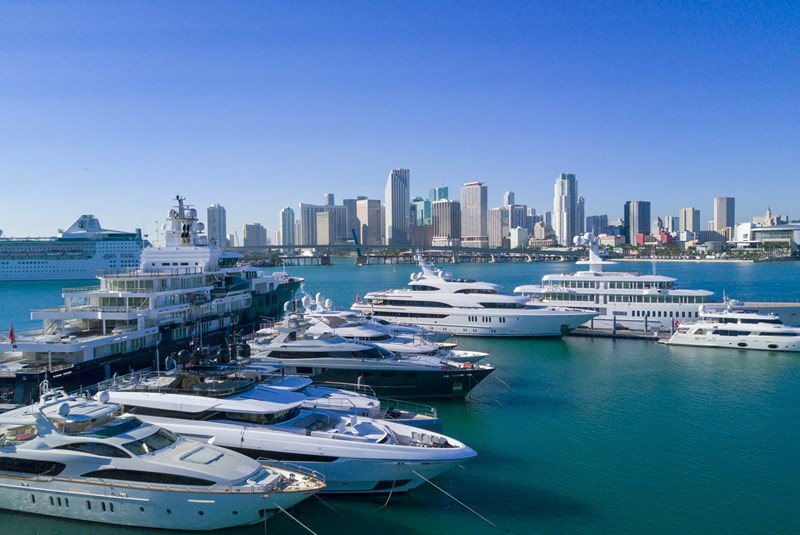 6 REASONS TO BOOK YOUR YACHT CHARTER RIGHT NOW
There are a thousand reasons why you should reserve a yacht rental right now, but we've outlined six of the most compelling ones here.
1. SATISFACTION WHILE MAINTAINING PRIVACY
When you hear the word "vacation," you usually picture busy airports, trouble making hotel reservations, and chaotic transportation. Yacht charters allow you to avoid this fuss and get the well-earned rest you deserve.
The yacht will be exclusively yours, your partner's, or your group of friends'. You only need to consider how you can come back in touch with yourself, your family, and friends, or how you may experience the wonder and majesty of nature.
2. It's your beachfront cottage.
Imagine our yacht as your opulent seaside retreat. Why so? This is due to the fact that you will travel to a variety of locations, participate in a variety of water activities, and even host small parties on the yacht, all of which will end with your return to our cozy boat. If you decide to spend the night on one of the yachts, they will serve as your home away from home for at least a day.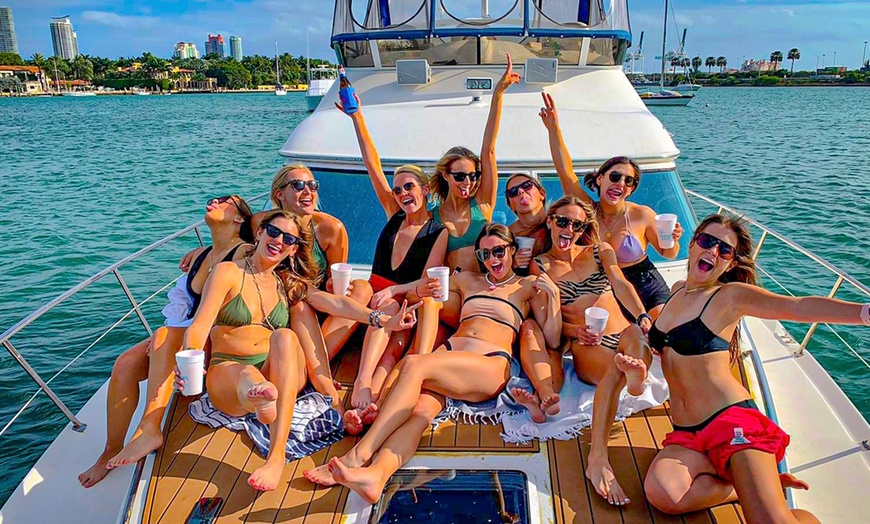 3. YOU ARE THE SHIP'S CAPTAIN.
"You are the captain of your ship, the master of your spirit," goes a proverb. You will travel alongside a captain and a first mate, but you get to decide where you want to go and how to get there. Would you like to pause at a sandbar to watch the sand gradually take shape as the tide recedes? Do you enjoy visiting remote beaches? With your family or friends, you can travel to any of these locations and take in the tranquility of the area. Just let us know where you want to go, and we'll transport you there.
4. PROMISE OF 5-STAR SERVICE
We only provide service worthy of a five-star rating. We give you a service unlike any other the moment you board our yacht. We provide extras that come with your yacht hire. However, all you have to do to succeed large is tell us what you have in mind. The arrangements will be handled by us.
For instance, are you interested in enjoying a great lunch or dinner on the yacht while being serenaded by a lovely violinist? We are experienced with that elegance.
5. Advancing adventure
On the opposite end of the spectrum, you might enjoy swimming, snorkeling, diving, and other water sports! We are traveling this journey with you. What a unique experience it is to go and explore the Miami seas in complete seclusion. Your activities include total relaxation and a love of nature.
6. YOU CAN KEEP TO A TIMELINE OR NOT!
The fact that you have complete control over your schedule is the nicest part about our yacht charter Miami service. If you wish to entrust us with managing the itinerary of the tour, we can accomplish it because we have experience managing travel. However, if all you want to do is relax while taking in the sun, wind, and waves, we may arrange a more impromptu excursion for you. You can rest assured that there is no urgency after that. Yes, simply unwind by taking a seat.
USE OUR MIAMI YACHT CHARTER SERVICE.
What are you waiting for? The waves are beckoning. We promise you a once-in-a-lifetime experience when you reserve your Yacht Charter Miami with us. Wait till you row further from the crowd and explore the less-traveled way only our boats can go to for a true appreciation of the magnificence of the Miami beaches. The South Florida Beach offers a peek of it.
Contact us at 203-695-4819 if you have questions about how to make a reservation with us or visit our website to learn more about us.
Give us a call if you've chosen to join us as we explore the warm Florida waters. We'd be happy to accommodate you and plan the itinerary for your vacation.